Your success.
Our commitment.
I&O Partners Attorneys Ltd is a Helsinki-based boutique law firm specializing in selected business law areas and private wealth matters.
I&O Partners is collaborating with Andersen Global in Finland.
What stands behind those words?
Our goal is to be the go-to boutique law firm in the market. We tailor our legal advice to our client's unique needs and provide hands-on services to each and every client. The result of our work will be truly customized for you and always provided with high quality.
Practices
Our aim is to be the strategic partner to our clients. In every practice group we create tailored, top quality solutions for our clients. Our practice groups work seamlessly with each other to provide the best service and most effective team for our clients.
Corporate Advisory & Commercial
Our services cover all aspects of business and corporate law, including strategic advice and general corporate advisory for private and public companies. In addition, we advise our clients in day-to-day business law matters, such...
Read More
Dispute Resolution
We advise both corporate and private clients across a broad spectrum of civil disputes and court proceedings at all levels in the Finnish court system. We help clients in all industries and practice areas, including board liabili...
Read More
Employment & Incentives
We advise our clients on all employment law related matters throughout the employee life cycle, including day-to-day matters as well as challenging and sensitive employment terminations. We provide legal, practical, and strategic...
Read More
Insolvency & Restructuring
We advise both creditors and debtors in different insolvency proceedings. In addition, we assist different stakeholders in voluntary restructurings and debt arrangements. We also advise on disputes relating to directors' liabil...
Read More
Privacy & Data Protection
We advise our clients on a broad range of complex data protection issues and add value to businesses by updating policies and procedures related to personal data. By working closely with our clients, our experienced team provides...
Read More
Private Wealth
We advise both domestic and international selected individuals, entrepreneurs, family offices, and their families on how to preserve and transfer wealth. We also provide advice on dispute matters related to inheritance and marria...
Read More
Mergers & Acquisitions
We advise our clients on a broad range of domestic and cross-border M&A transactions including the sale and purchase of companies and businesses, structured auctions, mergers, divestments, takeovers, and restructurings. We pr...
Read More
Real Estate & Construction
We advise investors, developers, owners, and other parties on all real estate -related legal questions. We have experience in construction, acquisitions and sales of individual properties as well as in real estate portfolios, inc...
Read More
Our Team
Our team consists of highly experienced, former large-firm partners and talented and eager-minded associates. We share our knowledge, commitment and time with each other. We truly believe in teamwork in everything we do.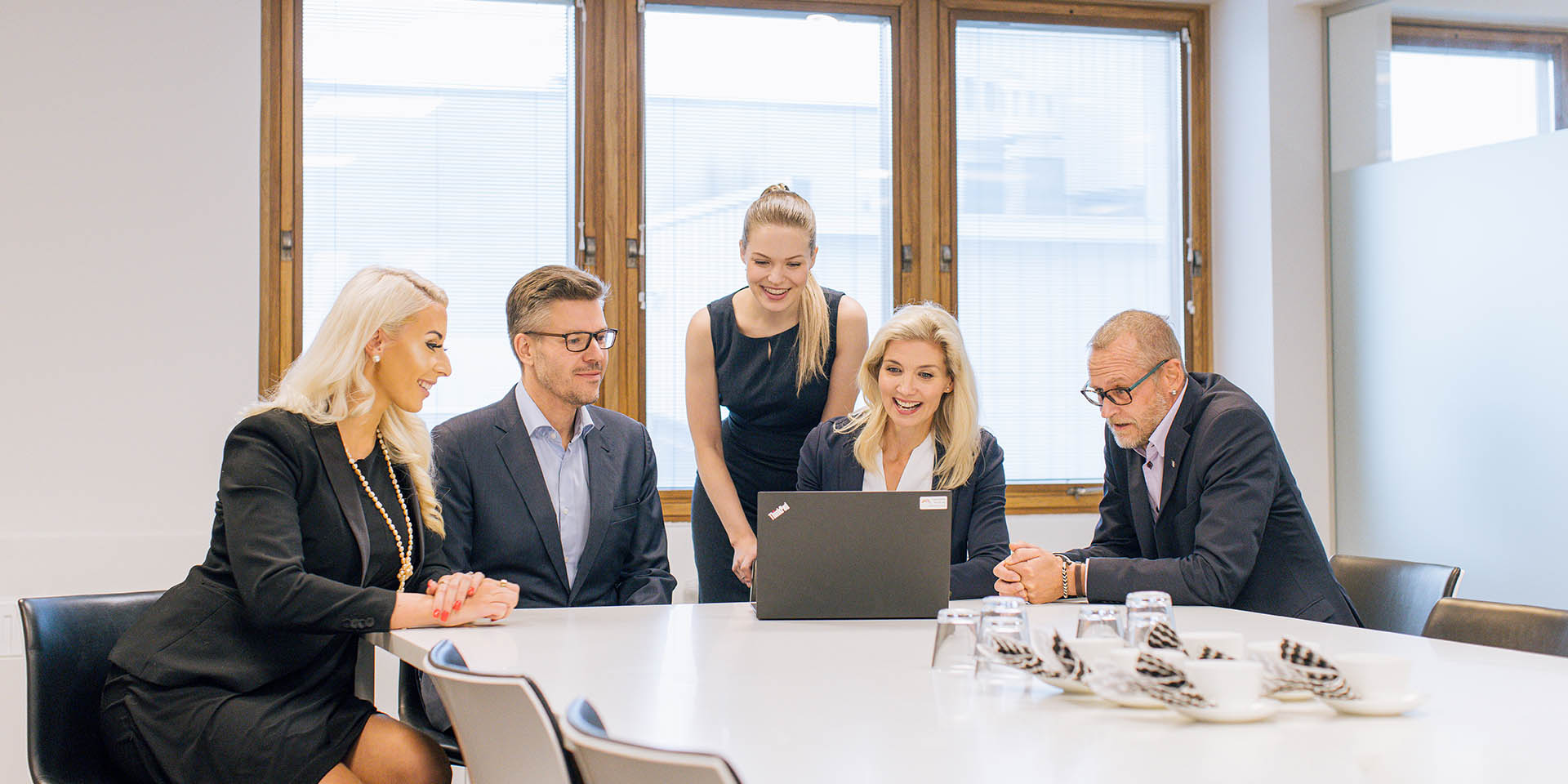 Visit us
Fabianinkatu 9 A (6th floor), 00130 Helsinki
Laurinkatu 48 B (3rd floor), 08100 Lohja