Teamwork
We enjoy working together and work as a team to achieve our shared goals.
Professionalism
We are among the best in the industry in legal expertise and individual client approach, offering only high quality to our clients.
Quality of life
Our employees are offered a challenging and interesting career track, without compromising on a balanced private life.
Passion
We practice law passionately and serve our clients wholeheartedly. Our passion for law guarantees continuous development and learning.
Respect
We respect our clients, each other, our colleagues, and the environment in everything that we do.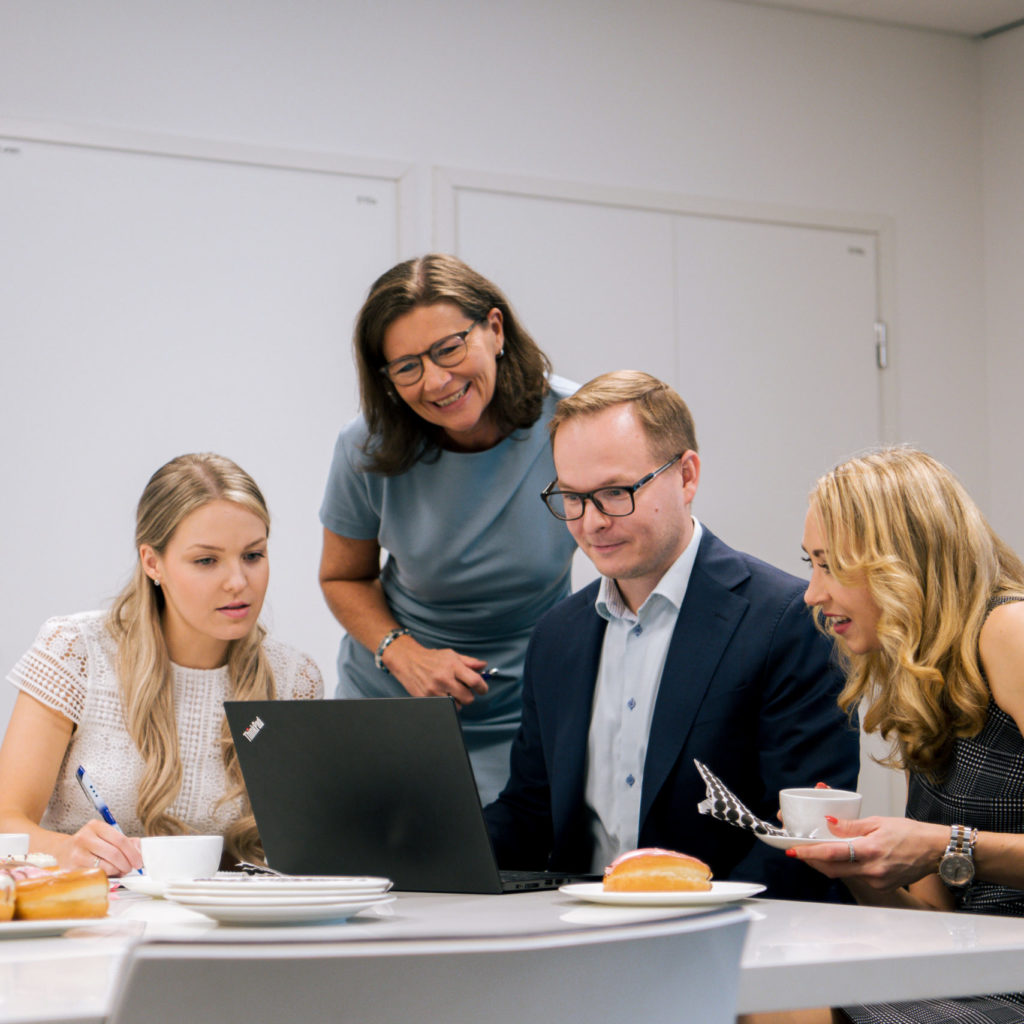 Corporate social responsibility
We believe in setting an example for responsible operations, which is why we base all of our activities on the notion of corporate, social, and environmental responsibility. Leading by example is our way of achieving change, where we believe that long-term sustainable business practices and the promotion of equality and justice lead to true integration of social and environmental concerns into all areas of our operations.
We are one of the first Finnish law firms who have joined UN Global Compact network. Through this network we can promote a better future when it comes to human rights, labour and environment.
If you have any questions or would like to know more about our corporate social responsibility, please contact the CSR-team: